První český ryze internetový deník. Založeno 23. dubna 1996
28.10.2020 | Den vzniku samostatného československého státu
CENY: Will Eisner Awards 2007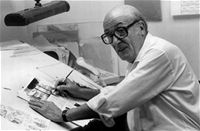 Od roku 1988 se ve světě komiksu uděluje prestižní Will Eisner Award. William Eisner se narodil 6. března 1917 v New Yorku jako syn židovského emigranta. Střední školu navštěvoval v Bronxu a tam také publikoval do školních novin svou první práci. První komiks mu vyšel v roce 1936 v magazínu WOW What a Magazine!. V roce 1939 se připojil k Quality Comics Group a vytvořil zde svou nejznámnější postavu Ducha (The Spirit). Spirit byl maskovaný detektiv, který chránil Central City před kriminálními živly. Nejdůležitější na jeho práci bylo celé pojetí komiksu, které znamenalo do té doby nevídaný převrat, využívající atmosférické světelné efekty, tvůrčí techniky vyprávění a filmové pohledy kamery. V roce 1942 přerušila jeho kariéru služba v armádě. Po návratu z války se vrátil k řemeslu a také ke Spiritovi. Bill Eisner zemřel 3. ledna 2005 po neúspěšné operaci srdce. Will Eisner celý život obhajoval komiks jako plnohodnotnou uměleckou formu, na jeho počest se od roku 1988 každoročně těm nejlepším komiksům uděluje prestižní Eisner Award.
Výsledky byly oznámeny v San Diegu na Comic-Conu 27. července 2007 a jejich předávání proběhlo v Ballroom 20 at the San Diego Convention Center. Složení poroty bylo následující: Comics writer Chris Reilly, pop culture blogger Whitney Matheson (USA Today), fantasy author Jeff VanderMeer, retailer James Sime (Isotope, San Francisco) a librarian Robin Brenner.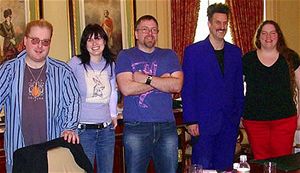 KOMPLETNÍ NOMINACE: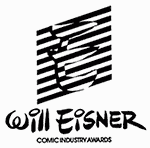 Best Short Story (Nejlepší povídka)
"A Frog's Eye View," by Bill Willingham and James Jean, in Fables: 1001 Nights of Snowfall (Vertigo/DC)
"The Black Knight Glorps Again," by Don Rosa, in Uncle Scrooge #354 (Gemstone)
"Felix," by Gabrielle Bell, in Drawn & Quarterly Showcase 4 (Drawn & Quarterly)
"Old Oak Trees," by Tony Cliff, in Flight 3 (Ballantine)
"Stan Lee Meets Spider-Man," by Stan Lee, Oliver Coipel, and Mark Morales, in Stan Lee Meets Spider-Man (Marvel)
"Willie: Portrait of a Groundskeeper," by Eric Powell, in Bart Simpsons's Treehouse of Horror #12 (Bongo)
Best Single Issue (or One-Shot)
- Nejlepší samostatné vydání - jednorázové vydání
Batman/The Spirit #1: "Crime Convention," by Jeph Loeb and Darwyn Cooke (DC)
A Late Freeze, by Danica Novgorodoff (Danica Novgorodoff)
The Preposterous Adventures of Ironhide Tom, by Joel Priddy (AdHouse)
Skyscrapers of the Midwest #3, by Joshua Cotter (AdHouse)
They Found the Car, by Gipi (Fantagraphics)
Best Continuing Series
- Nejlepší cyklus na pokračování
All Star Superman, by Grant Morrison and Frank Quitely (DC)
Captain America, by Ed Brubaker and Steve Epting (Marvel)
Daredevil, by Ed Brubaker, Michael Lark, and Stefano Gaudiano (Marvel)
Naoki Urasawa's Monster, by Naoki Urasawa (Viz)
The Walking Dead, by Robert Kirkman and Charles Adlard (Image)
Young Avengers, by Allan Heinberg, Jim Cheung, and various inkers (Marvel)
Best Limited Series
- Nejlepší ukončená série
Batman: Year 100, by Paul Pope (DC)
The Looking Glass Wars: Hatter M, by Frank Beddor, Liz Cavalier, and Ben Templesmith (Desperado/Image)
The Other Side, by Jason Aaron and Cameron Stewart (Vertigo/DC)
Scarlet Traces: The Great Game, by Ian Edginton and D'Israeli (Dark Horse)
Sock Monkey: The Inches Incident, by Tony Millionaire (Dark Horse)
Best New Series - Nejlepší nová série
Criminal, by Ed Brubaker and Sean Phillips (Marvel Icon)
East Coast Rising, by Becky Cloonan (Tokyopop)
Gumby, by Bob Burden and Rick Geary (Wildcard)
Jack of Fables, by Bill Willingham, Matthew Sturges, Tony Akins, and Andrew Pepoy (Vertigo/DC)
The Lone Ranger, by Brett Matthews and Sergio Cariello (Dynamite)
Best Publication for a Younger Audience
- Nejlepší publikace pro mládež
Gumby, by Bob Burden and Rick Geary (Wildcard)
Chickenhare, by Chris Grine (Dark Horse)
Drawing Comics Is Easy (Except When It's Hard), by Alexa Kitchen (Denis Kitchen Publishing)
Moomin, by Tove Jansson (Drawn & Quarterly)
To Dance: A Ballerina's Graphic Novel, by Sienna Cherson and Mark Siegel (Simon & Schuster)
Best Humor Publication
- Nejlepší zábavná publikace
Flaming Carrot Comics, by Bob Burden (Desperado/Image)
Onionhead Monster Attacks, by Paul Friedrich (Hellcar)
Schizo #4, by Ivan Brunetti (Fantagraphics)
Tales Designed to Thrizzle, by Michael Kupperman (Fantagraphics)
Truth Serum, by Jon Adams (City Cyclops)
Best Anthology
- Nejlepší antologie
Fables: 1001 Nights of Snowfall, by Bill Willingham and various (Vertigo/DC)
Hotwire Comix and Capers #1, edited by Glenn Head (Fantagraphics)
Japan as Viewed by 17 Creators, edited by Frédéric Boilet (Fanfare/Ponent Mon)
Kramers Ergot 6, edited by Sammy Harkham (Buenaventura Press)
Project: Romantic, edited by Chris Pitzer (AdHouse)
Best Digital Comic
- Nejlepší digitální komiks
Best Reality-Based Work
- Nejlepší práce na motivy skutečných událostí
Fun Home, by Alison Bechdel (Houghton Mifflin)
I Love Led Zeppelin, by Ellen Forney (Fantagraphics)
Mom's Cancer, by Brian Fies (Abrams)
Project X Challengers: Cup Noodle, by Tadashi Katoh (Digital Manga)
Stagger Lee, by Derek McCulloch and Shepherd Hendrix (Image)
Best Graphic Album—New
- Nejlepší nový "grafický román"
American Born Chinese, by Gene Luen Yang (First Second)
Billy Hazelnuts, by Tony Millionaire (Fantagraphics)
Fun Home, by Alison Bechdel (Houghton Mifflin)
Ninja, by Brian Chippendale (Gingko Press)
Scrublands, by Joe Daly (Fantagraphics)
The Ticking, by Renée French (Top Shelf)
Best Graphic Album—Reprint
- Nejlepší znovuvydaný "grafický román"
Absolute DC: The New Frontier, by Darwyn Cooke (DC)
Castle Waiting, by Linda Medley (Fantagraphics)
Mom's Cancer, by Brian Fies(Abrams)
Shadowland, by Kim Deitch (Fantagraphics)
Truth Serum, by Jon Adams (City Cyclops)
Best Archival Collection/Project—Strips
- Nejlepší archivní sbírka/projekt stripů
The Complete Peanuts, 1959–1960, 1961–1962, by Charles Schulz (Fantagraphics)
Mary Perkins On Stage, by Leonard Starr (Classic Comics Press)
Moomin, by Tove Jansson (Drawn & Quarterly)
Popeye: I Yam What I Yam, by E. C. Segar (Fantagraphics)
Walt & Skeezix, vol. 2, by Frank King (Drawn & Quarterly)
Best Archival Collection/Project—Comic Books
- Nejlepší archivní sbírka/projekt komiksů
Absolute Sandman, vol. 1, by Neil Gaiman and various (Vertigo/DC)
Abandon the Old In Tokyo, by Yoshihiro Tatsumi (Drawn & Quarterly)
Art Out of Time: Unknown Comics Visionaries, 1900–1969, by Dan Nadel (Abrams)
The Eternals, by Jack Kirby (Marvel)
Ode to Kirihito, by Osamu Tezuka (Vertical)
Best U.S. Edition of International Material
- Nejlepší americká edice mezinárodních komiksů
The Left Bank Gang, by Jason (Fantagraphics)
A.L.I.E.E.E.N., by Lewis Trondheim (First Second)
De:TALES, by Fábio Moon and Gabriel Bá (Dark Horse)
Hwy 115, by Matthias Lehmann (Fantagraphics)
Pizzeria Kamikaze, by Etgar Keret and Asaf Hanuka (Alternative)
Best U.S. Edition of International Material—Japan
Nejlepší americká edice japonských komiksů
Old Boy, by Garon Tsuchiya and Nobuaki Minegishi (Dark Horse Manga)
After School Nightmare, by Setona Mizushiro (Go! Comi)
Antique Bakery, by Fumi Yoshinaga (Digital Manga)
Naoki Urasawa's Monster, by Naoki Urasawa (Viz)
Walking Man, by Jiro Taniguchi (Fanfare/Ponent Mon)
Best Writer - Nejlepší scénárista (autor)
Ed Brubaker, Captain America, Daredevil (Marvel); Criminal (Marvel Icon)
Bob Burden, Gumby (Wildcard)
Ian Edginton, Scarlet Traces: The Great Game (Dark Horse)
Grant Morrison, All Star Superman, Batman, 52, Seven Soldiers (DC)
Bill Willingham, Fables, Jack of Fables, Fables: 1001 Nights of Snowfall (Vertigo/DC)
Best Writer/Artist
- Nejlepší scénárista nebo výtvarník
Paul Pope, Batman: Year 100 (DC)
Allison Bechdel, Fun Home (Houghton Mifflin)
Renée French, The Ticking (Top Shelf)
Gilbert Hernandez, Love and Rockets, New Tales of Old Palomar (Fantagraphics); Sloth (Vertigo/DC)
Joann Sfar, Klezmer, Vampire Loves (First Second)
Best Writer/Artist—Humor
- Nejlepší autor/výtvarník humorného komiksu
Tony Millionaire, Billy Hazelnuts (Fantagraphics); Sock Monkey: The Inches Incident (Dark Horse)
Ivan Brunetti, Schizo(Fantagraphics)
Lilli Carré, Tales of Woodsman Pete (Top Shelf)
Michael Kupperman, Tales Designed to Thrizzle (Fantagraphics)
Lewis Trondheim, A.L.I.E.E.E.N. (First Second); Mr. I (NBM)
Best Penciller/Inker or Penciller/Inker Team
- Nejlepší tým kreslíře a inkera
Mark Buckingham/Steve Leialoha, Fables (Vertigo/DC)
Tony Harris/Tom Feister, Ex Machina(WildStorm/DC)
Niko Henrichon, Pride of Baghdad (Vertigo/DC)
Michael Lark/Stefano Gaudiano, Daredevil (Marvel)
Sonny Liew, Wonderland (SLG)
Steven McNiven/Dexter Vines, Civil War (Marvel)
Best Painter/Multimedia Artist (interior art)
- Nejlepší malíř/multimediální umělec
Jill Thompson, "A Dog and His Boy" in The Dark Horse Book of Monsters; "Love Triangle" in Sexy Chix (Dark Horse);"Fair Division," in Fables: 1001 Nights of Snowfall (Vertigo/DC)
Nicolas De Crecy, Glacial Period (NBM)
Melinda Gebbie, Lost Girls (Top Shelf)
Ben Templesmith, Fell (Image); The Looking Glass Wars: Hatter M (Desperado/Image); Wormwood: Gentleman Corpse (IDW)
Brett Weldele, Southland Tales: Prequel Saga (Graphitti); Silent Ghost (Markosia)
Best Cover Artist
- Nejlepší autor obálky
James Jean, Fables, Jack of Fables, Fables: 1001 Nights of Snowfall (Vertigo/DC)
John Cassaday, Astonishing X-Men (Marvel); The Escapists (Dark Horse); The Lone Ranger (Dynamite)
Tony Harris, Conan (Dark Horse); Ex Machina (WildStorm/DC)
Dave Johnson, 100 Bullets (Vertigo/DC); Zombie Tales, Cthulu Tales, Black Plague (Boom!)
J. G. Jones, 52 (DC)
Best Coloring
- Nejlepší vybarvení
Dave Stewart, BPRD, Conan, The Escapists, Hellboy (Dark Horse); Action Comics, Batman/The Spirit, Superman (DC)
Kristian Donaldson, Supermarket (IDW)
Hubert, The Left Bank Gang (Fantagraphics)
Lark Pien, American Born Chinese (First Second)
Chris Ware, Acme Novelty Library #17 (ACME Novelty)
Best Lettering
- Nejlepší písmo
Todd Klein, Fables, Jack of Fables, Fables: 1001 Nights of Snowfall, Pride of Baghdad, Testament (Vertigo/DC); Fantastic Four: 1602, Eternals (Marvel); Lost Girls (Top Shelf)
Ivan Brunetti, Schizo(Fantagraphics)
Clem Robins, BPRD, The Dark Horse Book of Monsters, Hellboy (Dark Horse); Loveless, 100 Bullets, Y: The Last Man (Vertigo/DC)
Richard Sala, The Grave Robber's Daughter, Delphine (Fantagraphics)
Chris Ware, Acme Novelty Library #17 (ACME Novelty)
Special Recognition
- Speciální uznání
Hope Larson, Gray Horses (Oni)
Ross Campbell, Abandoned (Tokyopop); Wet Moon 2 (Oni)
Svetlana Chmakova, Dramacon(Tokyopop)
Dash Shaw, The Mother's Mouth (Alternative)
Kasimir Strzepek, Mourning Star (Bodega)
Best Comics-Related Periodical/Journalism
- Nejlepší komiksové periodikum
Alter Ego, edited by Roy Thomas (TwoMorrows)
Comic Art 8, edited by Todd Hignite (Buenaventura Press)
The Comics Journal, edited by Gary Groth, Dirk Deppey, Michael Dean, and Kristy Valenti (Fantagraphics)
The Comics Reporter, produced by Tom Spurgeon and Jordan Raphael (www.Comicsreporter.com)
ˇJournalista!, produced by Dirk Deppey (Fantagraphics, www.tcj.com/journalista/)
Best Comics-Related Book
Nejlepší kniha spjatá s komiksem
The Art of Brian Bolland, edited by Joe Pruett (Desperado/Image)
Cartoon America: Comic Art in the Library of Congress, edited by Harry Katz (Abrams)
Dear John: The Alex Toth Doodle Book, by John Hitchcock (Octopus Press)
In the Studio: Visits with Contemporary Cartoonists, by Todd Hignite (Yale University Press)
Wally's World, by Steve Sarger and J. David Spurlock (Vanguard)
Best Publication Design
- Nejlepší design
Absolute DC: The New Frontier, designed by Darwyn Cooke (DC)
Castle Waiting graphic novel, designed by Adam Grano (Fantagraphics)
Lost Girls, designed by Matt Kindt and Brett Warnock (Top Shelf)
Popeye: I Yam What I Yam, designed by Jacob Covey (Fantagraphics)
The Ticking, designed by Jordan Crane (Top Shelf)
Hall of Fame - Hala slávy
Výběr poroty:
Robert Kanigher and Ogden Whitney
Hlasující mohou vybrat čtyři jména z následujících:
Ross Andru & Mike Esposito
Dick Ayers
Bernard Baily
Matt Baker
Wayne Boring
Creig Flessel
Harold Gray
Irwin Hasen
Graham Ingels
Joe Orlando
Lily Renée (Peters) Phillips
Bob Powell
Gilbert Shelton
Cliff Sterrett
Další ocenění:
Bill Finger Award for Excellence in Comics Writing: Gardner Fox, George Gladir Russ
Manning Promising Newcomer Award: David Petersen Bob Clampett
Humanitarian Award: Neil Gaiman
Will Eisner Spirit of Comics Retailing Award: Earth-2, Sherman Oaks, CA, owned by Carr D'Angelo
(podle www.uchronia.net a www.comic-con.org)
Zdravotnická záchranná služba hl. m. Prahy
Praha