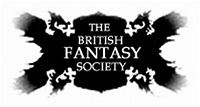 V neděli 20. září 2009 se v Nottinghamu rozdávaly jedny z nejprestižnějších fantasy cen, přesněji British Fantasy Award a nestalo se tomu nikde jinde, než-li na tradičním Fantasyconu. Tradice udělování těchto cen sahá až do roku 1971, kdy se od BFSA oddělila The British Weird Fantasy Society, aby brzy po vznAriku z názvu vypustila ono podivno (weird). BFS existuje, aby podporovala a těšila se ze žánrů fantasy, SF a hororu ve všech jejich podobách. Výhlášení výsledků jednotlivých kategorií bylo natáčeno a objevilo se na YouTube.
Nejlepší román (The August Derleth Fantasy Award)
Memoirs of a Master Forger, William Heaney/Graham Joyce (Gollancz)
Midnight Man, Simon Clark (Severn House)
Rain Dogs, Gary McMahon (Humdrumming)
The Graveyard Book, Neil Gaiman (Bloomsbury; č. Kniha hřbitova, Polaris 2008)
The Victoria Vanishes, Christopher Fowler (Little, Brown)
Thieving Fear, Ramsey Campbell (PS Publishing)
Nejlepší novela
The Reach of Children, Tim Lebbon (Humdrumming)
Cold Stone Calling, Simon Clark (Tasmaniac Publications)
Gunpowder, Joe Hill (PS Publishing)
"Heads", Gary McMahon (We Fade To Grey)
"The Narrows", Simon Bestwick (We Fade To Grey)
Nejlepší povídka
"Do You See", Sarah Pinborough (Myth-Understandings)
"All Mouth", Paul Meloy (Black Static 6)
"N", Stephen King (Just After Sunset; č. N., ve sbírce Za soumraku, Beta 2009)
"Pinholes in Black Muslin", Simon Strantzas (The Second Humdrumming Book of Horror)
"The Caul Bearer", Allyson Bird (Bull Running For Girls)
"The Tobacconist's Concession", John Travis (The Second Humdrumming Book of Horror)
"The Vague", Paul Meloy (Islington Crocodiles)
"Winter Journey", Joel Lane (Black Static 5)
Nejlepší sbírka
Bull Running for Girls, Allyson Bird (Screaming Dreams)
Glyphotech, Mark Samuels (PS Publishing)
How To Make Monsters, Gary McMahon (Morrigan Books)
Islington Crocodiles, Paul Meloy (TTA Press)
Just After Sunset, Stephen King (Hodder & Stoughton; č. Za soumraku, Beta 2009)
Nejlepší antologie
The Mammoth Book of Best New Horror 19, Stephen Jones, ed. (Constable & Robinson)
Cone Zero, DF Lewis, ed. (Megazanthus Press)
Myth-Understandings, Ian Whates, ed. (Newcon Press)
Subtle Edens, Allen Ashley, ed. (Elastic Press)
The Second Humdrumming Book of Horror, Ian Alexander Martin, ed. (Humdrumming)
We Fade To Grey, Gary McMahon (Pendragon Press)
Nejlepší výtvarník
Nejlepší malé nakladatelství
Nejlepší titul mimo beletrii
Basil Copper: A Life in Books, Stephen Jones, ed. (PS Publishing)
Doctor Who: The Writer's Tale, Russell T. Davies & Benjamin Cook (BBC Books)
journal.neilgaiman.com, Neil Gaiman
"Mutant Popcorn" column, Nick Lowe (Interzone)
What Is It We Do When We Read Science Fiction, Paul Kincaid (Beccon Publications)
Nejlepší magazín
Postscripts, Peter Crowther & Nick Gevers, eds.
Black Static, Andy Cox, ed.
Interzone, Andy Cox, et. al., eds.
Midnight Street, Trevor Denyer, ed.
SFX, Dave Bradley, ed.
Nejlepší komiks/grafický román
Locke and Key, Joe Hill & Gabriel Rodriguez (IDW Publishing);
30 Days of Night: Beyond Barrow, Steve Niles & Bill Sienkiewicz (IDW Publishing);
All-Star Superman, Grant Morrison & Frank Quitely (DC Comics);
Buffy, Season Eight, Vol. 3: Wolves at the Gate, Joss Whedon & Drew Goddard and Georges Jeanty (Dark Horse Comics);
Comic Book Tattoo: Tales Inspired by Tori Amos, Rantz A. Hoseley & Tori Amos, eds. (Image Comics);
Hellblazer: Fear Machine, Jamie Delano (Vertigo);
Hellblazer: The Laughing Magician, Andy Diggle & Leonardo Manco and Daniel Zezelj(Vertigo);
The Girly Comic Book 1, Selina Lock, ed. (Factor Fiction);
The New Avengers: Illuminati, Brian Bendis & Brian Reed and Jim Cheung (Marvel Comics).
The Sydney J. Bounds Award nejlepšímu nováčkovi
Joseph D'Lacey, for Meat (Bloody Books)
The Karl Edward Wagner Award (the Special Award)
Hayao Miyazaki
Výsledky soutěže o krátkou povídku British Fantasy Society za rok 2009 (BFS Short Story Competition 2009) byly vyhlášeny při slavnostní ceremonii:
Vítěz:

"Dead Astronauts", Patrick Whittaker

Skokan:

"In the Moment", Elana Gomel
Vyhlášeni byli i vítězové v televizních a filmových kategoriích. Vítěze vybrali členové British Fantasy Society. Pro více podrobností navštivte: http://www.britishfantasysociety.org.uk/.
Všechna videa z předávání naleznete na oficiálních stránkách zde.