První český ryze internetový deník. Založeno 23. dubna 1996
23.9.2021 | Svátek má Berta
CENY: nominace na Prix Aurora 2007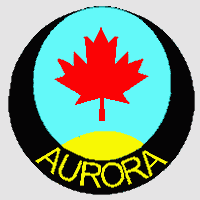 Udílení kanadských cen Aurora je zhruba stejně staré jako náš národní con. Již od roku 1980 se kanadští fanové uvolili volit ta nejvýznačnější fantastická díla. Připomeňme si, že římské jméno Aurora (jitřenka, odvozeno od řecké bohyně Éós) se v Čechách nestalo příliš používaným, přesto vyjadřuje mnoho asociácí - s křižníkem toho jména, nakladatelstvím, dokonce s plánem Evropské kosmické agentury na robotický a případně i pilotovaný průzkum Měsíce a Marsu. Nespornou zajímavostí této ceny je zajisté také její duplicita, neboť většina cen je udělována pracem napsaným v angličtině a francouzštině. Už i u nás se začínají objevovat tendence, že některé méně význačné soutěže musí být vyloženě v národním jazyce, ať už Čechů nebo Slováků. Nezbývá než dodat výsledky. Udílení cen proběhne o víkendu 19.-21. října 2007 na Vconu v kanadském Vancouveru.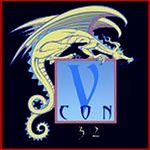 Best Long-Form Work in English
Meilleur livre en anglais

Regeneration : Species Imperative 3, Julie E. Czerneda (DAW Books)
Children of Chaos, Dave Duncan (Tor Books)
Smoke and Ashes, Tanya Huff (DAW Books)
Sun of Suns : Book One of Virga, Karl Schroeder (Tor Books)
Blindsight, Peter Watts (Tor Books)
Righteous Anger : Part Two of the Okal Rel Saga, Lynda Williams (EDGE Science Fiction and Fantasy Publishing)
Meilleur livre en français
Best Long-Form Work in French

Samuel de la chasse-galerie, Michel J. Lévesque (Médiaspaul)
Les îles du Zodiaque 3. Le maître des bourrasques, Laurent McAllister (Médiaspaul)
Reine de Mémoire 3. Le Dragon fou, Elisabeth Vonarburg (Alire)
Reine de Mémoire 4. La Princesse de Vengeance, Elisabeth Vonarburg (Alire)
Best Short-Form Work in English
Meilleure nouvelle en anglais

"All the Cool Monsters at Once", James Alan Gardner (Mythspring, Red Deer Press)
"This Ink Feels Like Sorrow", Karin Lowachee (Mythspring, Red Deer Press)
"Marked Men", John Mierau (Slipstreams, DAW)
"Biding Time", Robert J. Sawyer (Slipstreams, DAW)
"Lumen Essence", Hayden Trenholm (Neo-opsis SF Magazine 9)
Meilleure nouvelle en français
Best Short-Form Work in French

«Le vol de l'abeille», Michèle Laframboise (Solaris 159)
«Stiletto», Julie Martel (Solaris 160)
«Le regard du trilobite», Mario Tessier (Solaris 159)
Best Work in English (Other)
Meilleur ouvrage en anglais (Autre)

The Hidden Path, Heather Dale (www.heatherdale.com/THP) [music cd]
Jousting with Jesters : An ABC for the Younger Dragon, Martin Springett (Orca Book Publishers) [children's alphabet book]
Mythspring : From the Lyrics and Legends of Canada, Julie E. Czerneda and Genevieve Kierans, editors (Red Deer Press) [anthology]
Neo-opsis Science Fiction Magazine, Karl Johanson, editor (www.neo-opsis.ca) [sf magazine]
Tesseracts Ten : A Celebration of New Canadian Speculative Fiction, Edo Van Belkom & Robert Charles Wilson, editors (EDGE Science Fiction and Fantasy Publishing) [anthology]
Meilleur ouvrage en français (Autre)
Best Work in French (Other)

La Décennie charnière, Claude Janelle (dir.) (Alire)
Solaris, réd. Joël Champetier (www.revue-solaris.com)
Mario Tessier, Les Carnets du Futurible (Solaris 157-160)
«Aux origines des petits hommes verts», Jean-Louis Trudel (Solaris 160)
Artistic Achievement
Accomplissement artistique

Kenn Brown [www.mondolithic.com]
Lar deSouza [old: www.lartist.com and new: www.lfgcomic.com/page/1]
Janet Hetherington [www.best-destiny.com]
Jean-Pierre Normand [www.jeanpierrenormand.com]
Martin Springett [www.martinspringett.com]
Ronn Sutton [www.ronnsutton.com]
Fan Achievement (Publication)
Accomplissement fanique (Publication)

Brins d'Éternité, réd. Guillaume Voisine (www.alegracia.com/brins/faq/faq.php)
MensuHell, réd. direction: Francis Hervieux (www.geocities.com/mensuhell)
Nocturne, éditeurs: Jonathan Reynolds, Guillaume Houle et Fred Proulx (www.6brumes.com/fanzinenocturne)
Fan Achievement (Organizational)
Accomplissement fanique (Organisation)

Debbie Hodgins (Avenging Dragon Squadron, KAG/Kanada)
Roy Miles (I.D.I.C.)
Cathy Palmer-Lister (Con*Cept)
Joan Sherman (I.D.I.C.)
Geoffrey Toop (DWIN)
Fan Achievement (Other)
Accomplissement fanique (autre)

Fractale-Framboise, Éric Gauthier, Christian Sauvé, Laurine Spehner (blogue/blog) [www.fractale-framboise.com]
Judith Hayman (filking)
Lloyd Penney (fan writing/écriture fanique) [http://lloydpenney.livejournal.com]
Martin Springett (filking)
Larry Stewart (entertainer / personnalité: amuseur)
Peggi Warner-Lalonde (filking)
Nomination stats:
 186 Total nomination forms received
 175 Valid nomination forms
  11 invalid forms (improperly filled out, etc) 
# of nominators per category:
2007 | 2006 2005
---- - ---- ----
  78 |  178   90 English - Long
 148 |  146  101 English - Short
  90 |  113   82 English - Other
  10 |   40    9 French - Long
  12 |   17    7 French - Short
   7 |   12    5 French - Other
  65 |  125   54 Artist
  14 |   98   48 Fan - publication
  63 |   99   59 Fan - organizational
  52 |   87   46 Fan - other
==== =  ===  ===
 175 |  268  128 Total valid nominations

(převzato z oficiálních stránek ceny
Aurora
)
Všechny akční letáky na jednom místě!