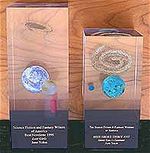 SFWA uvolnila konečné nominace na prestižní ceny Nebula - jedno z nejprestižnějších ocenění anglofonních zemí. Cenu Nebula (Nebula Award), udělují profesionální spisovatelé, což jsou v praxi členové SFWA (Science Fiction Writers of America), svým kolegům z branže. Historie ceny spadá až do roku 1965, kdy byla udělena první Nebula v kategorii román Herbertově Duně.
Nominace se udělují v sedmi kategoriích: román (literární dílo nad 40 000 slov), novela (práce o nejméně 17 500 a nejvíce 40 000 slovech), noveleta (mezi 7 500 a 17 500 slov), povídka (krátká práce mající ne více než 7 500 slov), velmistr žánru (uděluje se nepravidelně), dramatické představení (v letech 1973, 1974 a 1975), nejlepší scénář (od roku 1999). Letos bude udělena také Andre Norton Award (cena pro mladé autory).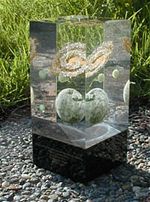 Z předběžných nominací se podle počtů hlasů členů SFWA vybere níže uvedená finálová skupina, o jejímž výherci rozhodne vybraná porota. Konečné výsledky se dozvíme po Nebula víkendu 26. dubna 2008, který proběhne v hotelu Omni v Austinu.
Zájemci se mohou podívat na předběžné nominace a zjistit, která díla vypadla a která se do nominací dostala nově a probojovala se do finále, některá už získala ocenění Hugo a dokonce vyšla také v češtině. Cena disponuje velkou prestiží a poměrně hodně zvedá zájem o vyznamenané knihy a jejich autory. K rozdílu mezi Hugem a Nebulou patří, kromě hlasování (veřejné x porota), zejména také výběr děl z uplynulých dvou let, namísto jednoho roku u Huga.
Předběžné nominace ceny Nebula: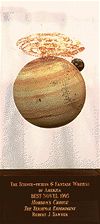 Román
Ragamuffin, by Tobias Buckell (Tor, Jun07)
The Yiddish Policemen's Union, by Michael Chabon (HarperCollins, May07)
The Accidental Time Machine, by Joe Haldeman (Ace, Aug07)
Odyssey, by Jack McDevitt (Ace, Nov06)
The New Moon's Arms, Nalo Hopkinson (Warner)
novela
"The Helper and His Hero," by Matt Hughes (F&SF, Mar07 (Feb07 & Mar07))
"Fountain of Age," by Nancy Kress (Asimov's, Jul07)
"Stars Seen Through Stone," by Lucius Shepard (F&SF, Jul07)
"Kiosk," by Bruce Sterling (F&SF, Jan07)
"Memorare," by Gene Wolfe (F&SF, Apr07)
"Awakening", Judith Berman (Black Gate Spr 2007)
noveleta
"The Children's Crusade," by Robin Wayne Bailey (Heroes in Training, Martin H. Greenberg and Jim C. Hines, Ed., DAW, Sep07)
"The Evolution of Trickster Stories Among the Dogs Of North Park After the Change," by Kij Johnson (Coyote Road, Trickster Tales, Ellen Datlow and Terri Windling, Ed., Viking Juvenile, Jul07)
"Safeguard," by Nancy Kress (Asimov's, Jan07)
"Pol Pot's Beautiful Daughter," by Geoff Ryman (F&SF, Nov06, č. jako Pol Potova krásná dcera; Magazín F&SF 05/2007)
"The Fiddler of Bayou Teche," by Delia Sherman (Coyote Road, Trickster Tales, Ellen Datlow and Terri Windling, Ed., Viking Juvenile, Jul07)
"Child, Maiden, Mother, Crone", Terry Bramlett (Jim Baen's Universe Jun 2007) "The Merchant and the Alchemist's Gate", Ted Chiang (F&SF Sep 2007)
povídka
"Unique Chicken Goes In Reverse," by Andy Duncan (Eclipse 1: New Science Fiction And Fantasy, Jonathan Strahan, Ed., Night Shade Books, Oct07)
"Always," by Karen Joy Fowler (Asimov's, May07 (Apr/May07 issue))
"Titanium Mike Saves the Day," by David D. Levine (F&SF, Apr07)
"The Story of Love," by Vera Nazarian (Salt of the Air, Prime Books, Sep06)
"Captive Girl," by Jennifer Pelland (Helix: A Speculative Fiction Quarterly, WS & LWE, Ed., Oct06 (Fall06 issue -- #2))
"Pride", Mary Turzillo (Fast Forward 1)
scénář
Children of Men, by Alfonso Cuaron, Timothy J. Sexton, David Arata, Mark Fergus, and Hawk Ostby (Universal Studios, Dec06, č. Potomci lidí)
Pan's Labyrinth, by Guillermo del Toro (Time/Warner, Jan07, č. Faunův labyrint)
Blink, by Steven Moffat (Doctor Who, BBC/The Sci-Fi Channel, Sep07 (Aired on SciFi Channel 14 Sep07))
The Prestige, by Christopher Nolan and Jonathon Nolan (Newmarket Films, Oct06 (Oct 20, 2006 -- podle románu Christophera Priesta), č. Dokonalý trik)
V for Vendetta, by Larry Wachowski and Andy Wachowski (Warner Films, Mar06 (released 3/17/2006 -- Written by the Wachowski Brothers, based on the graphic novel illustrated by David Lloyd and published by Vertigo/DC Comics))
World Enough and Time, by Marc Scott Zicree and Michael Reaves (Star Trek: New Voyages, http://www.startreknewvoyages.com, Aug07 (Aired 8/23/07))
Andre Norton Award
Vintage: A Ghost Story, by Steve Berman (Haworth Positronic Press, Mar07)
Into the Wild, by Sarah Beth Durst (Penguin Razorbill, Jun07)
Harry Potter and the Deathly Hallows, by J.K. Rowling (Scholastic Press, Jul07)
Flora Segunda: Being the Magickal Mishaps of a Girl of Spirit, Her Glass-Gazing Sidekick, Two Ominous Butlers (One Blue), a House with Eleven Thousand Rooms, and a Red Dog, by Ysabeau S. Wilce (Harcourt, Jan07)
The Lion Hunter, Elizabeth Wein (Viking Juvenile)
The Shadow Speaker, Nnedi Okorafor-Mbachu (Hyperion/Jump at the Sun)
The True Meaning of Smekday, Adam Rex (Hyperion)
Také tento rok se v nominacích objevila pěkná řádka autorů poprvé: Tobias S. Buckell a Michael Chabon (román), Judith Berman a Matt Hughes (novela), Robin Wayne Bailey a Terry Bramlett (noveleta), a David D. Levine, Vera Nazarian a Jennifer Pelland (krátká povídka). Cena Andre Nortonové technicky není Nebulou, ale oddělenou cenou prezentovanou SFWA má na letošním seznamu jména, která se v nominacích Nebuly nikdy neobjevila. Na druhou stranu tento rok objevíte "staré dobré známé" - Joe Haldeman vyhrál pětkrát (z devíti nominací), Nancy Kress zvítězila třikrát (jedenáct nominací - z toho letos dvě), Ted Chiang tři vítězství (čtyři nominace - jedna letos), Gene Wolfe je s dvaceti nominacemi druhý za Robertem Silverbergem (22 nom., 5 Nebul), ale zvítězit se mu podařilo jen dvakrát. Mezi nominační stálice patří Jack McDevitt (14x), který minulý rok konečně ve skle zalitou mlhovinu obdržel a tento rok se probojoval opět s románem mezi pětici vyvolených.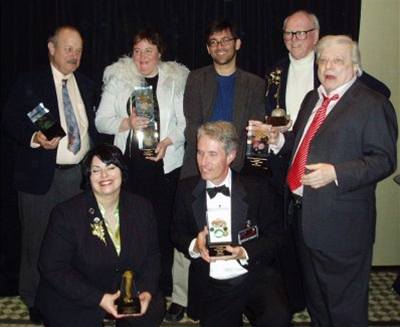 Vítězové z minulého ročníku.
(podle www.sfwa.org a Locus Index to SF Awards)