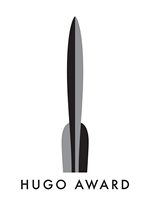 Aussiecon 4 (68. World Science Fiction con) oznámil nominace na Hugo Awards 2010.
Ceny Hugo se udělují význačným lidem a tvorbě na poli science fiction a fantasy. Poprvé byly uděleny v roce 1953 a od roku 1955 se udělují každoročně.
Ceny Hugo pro rok 2010 budou slavnostně předány v australském Melbourne během Aussiecon 4 (68. Worldconu). Slavnostní ceremonie proběhne v neděli 5. září 2010. Více informací o hlasování návštěvníků worldconu naleznete zde.
Nominace:
Nejlepší román
(699 hlasovacích lístků)
Boneshaker, Cherie Priest (Tor)
The City & The City, China Miéville (Del Rey; Macmillan UK; č. Město a město, Laser-books 2009)
Julian Comstock: A Story of 22nd-Century America, Robert Charles Wilson (Tor)
Palimpsest, Catherynne M. Valente (Bantam Spectra)
Wake, Robert J. Sawyer (Ace; Penguin; Gollancz; Analog)
The Windup Girl, Paolo Bacigalupi (Night Shade)
Nejlepší novela
(375 hlasovacích lístků)
"Act One", Nancy Kress (Asimov's 3/09) - Free Download (PDF)
The God Engines, John Scalzi (Subterranean; neplést s The God Engines z roku 2005 od Teda Kosmatky - vyšlo v Ikarii 7/2009)
"Palimpsest", Charles Stross (Wireless; Ace, Orbit) - Read Online
Shambling Towards Hiroshima, James Morrow (Tachyon)
"Vishnu at the Cat Circus", Ian McDonald (Cyberabad Days; Pyr, Gollancz)
The Women of Nell Gwynne's, Kage Baker (Subterranean)
Nejlepší noveleta
(402 hlasovacích lístků)
Nejlepší povídka
(432 hlasovacích lístků)
Nejlepší titul mimo beletrii
(259 hlasovacích lístků)
Canary Fever: Reviews, John Clute (Beccon)
Hope-In-The-Mist: The Extraordinary Career and Mysterious Life of Hope Mirrlees, Michael Swanwick (Temporary Culture)
The Inter-Galactic Playground: A Critical Study of Children's and Teens' Science Fiction, Farah Mendlesohn (McFarland)
On Joanna Russ, Farah Mendlesohn (ed.) (Wesleyan)
The Secret Feminist Cabal: A Cultural History of SF Feminisms, Helen Merrick (Aqueduct)
This is Me, Jack Vance! (Or, More Properly, This is "I"), Jack Vance (Subterranean)
Nejlepší komiks (grafický příběh) - info na komaksarium.cz
(221 hlasovacích lístků)
Batman: Whatever Happened to the Caped Crusader? Written by Neil Gaiman; Pencilled by Andy Kubert; Inked by Scott Williams (DC Comics)
Captain Britain And MI13. Volume 3: Vampire State Written by Paul Cornell; Pencilled by Leonard Kirk with Mike Collins, Adrian Alphona and Ardian Syaf (Marvel Comics) - Read Issues #10 and #11 Online
Fables Vol 12: The Dark Ages Written by Bill Willingham; Pencilled by Mark Buckingham; Art by Peter Gross & Andrew Pepoy, Michael Allred, David Hahn; Colour by Lee Loughridge & Laura Allred; Letters by Todd Klein (Vertigo Comics)
Girl Genius, Volume 9: Agatha Heterodyne and the Heirs of the Storm Written by Kaja and Phil Foglio; Art by Phil Foglio; Colours by Cheyenne Wright (Airship Entertainment) - Read Online
Schlock Mercenary: The Longshoreman of the Apocalypse Written and Illustrated by Howard Tayler
Nejlepší dramatizace (film)
(541 hlasovacích lístků)
Avatar Screenplay and Directed by James Cameron (Twentieth Century Fox)
District 9 Screenplay by Neill Blomkamp & Terri Tatchell; Directed by Neill Blomkamp (TriStar Pictures)
Moon Screenplay by Nathan Parker; Story by Duncan Jones; Directed by Duncan Jones (Liberty Films)
Star Trek Screenplay by Robert Orci & Alex Kurtzman; Directed by J.J. Abrams (Paramount)
Up Screenplay by Bob Peterson & Pete Docter; Story by Bob Peterson, Pete Docter, & Thomas McCarthy; Directed by Bob Peterson & Pete Docter (Disney/Pixar)
Nejlepší dramatizace (epizoda seriálu)
(282 hlasovacích lístků)
Doctor Who: "The Next Doctor" Written by Russell T Davies; Directed by Andy Goddard (BBC Wales)
Doctor Who: "Planet of the Dead" Written by Russell T Davies & Gareth Roberts; Directed by James Strong (BBC Wales)
Doctor Who: "The Waters of Mars" Written by Russell T Davies & Phil Ford; Directed by Graeme Harper (BBC Wales)
Dollhouse: "Epitaph 1″ Story by Joss Whedon; Written by Maurissa Tancharoen & Jed Whedon; Directed by David Solomon (Mutant Enemy)
FlashForward: "No More Good Days" Written by Brannon Braga & David S. Goyer; Directed by David S. Goyer; based on the novel by Robert J. Sawyer (ABC)
Nejlepší redaktor (dlouhá forma - sbírka, antologie)
(289 hlasovacích lístků)
Lou Anders
Ginjer Buchanan
Liz Gorinsky
Patrick Nielsen Hayden
Juliet Ulman
Nejlepší redaktor (krátká forma - magazín)
(419 hlasovacích lístků)
Ellen Datlow
Stanley Schmidt
Jonathan Strahan
Gordon Van Gelder
Sheila Williams
Nejlepší profesionální výtvarník
(327 hlasovacích lístků)
Bob Eggleton
Stephan Martiniere
John Picacio
Daniel Dos Santos
Shaun Tan
Nejlepší Semiprozin
(377 hlasovacích lístků)
Ansible edited by David Langford
Clarkesworld edited by Neil Clarke, Sean Wallace, & Cheryl Morgan
Interzone edited by Andy Cox
Locus edited by Charles N. Brown, Kirsten Gong-Wong, & Liza Groen Trombi
Weird Tales edited by Ann VanderMeer & Stephen H. Segal
Nejlepší fanouškovský autor
(319 hlasovacích lístků)
Claire Brialey
Christopher J Garcia
James Nicoll
Lloyd Penney
Frederik Pohl
Nejlepší fanzin
(298 hlasovacích lístků)
Argentus edited by Steven H Silver
Banana Wings edited by Claire Brialey and Mark Plummer
CHALLENGER edited by Guy H. Lillian III
Drink Tank edited by Christopher J Garcia, with guest editor James Bacon
File 770 edited by Mike Glyer
StarShipSofa edited by Tony C. Smith
Nejlepší výtvarník z řad fanů
(199 hlasovacích lístků)
Brad W. Foster
Dave Howell
Sue Mason
Steve Stiles
Taral Wayne
The John W. Campbell Award (pro nejlepšího nováčka)
(356 hlasovacích lístků)
Saladin Ahmed
Gail Carriger
Felix Gilman *
Seanan McGuire
Lezli Robyn *
*(druhý rok publikování)
Celkem bylo započítáno 864 nominačních lístků.
Zdroj: The Hugo Awards a Aussiecon 4.