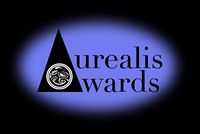 Jsou známi vítězové jednotlivých kategorií ceny Aurealis. Že nevíte, co to je? Jedná se o prestižní ocenění australské fantastiky udělované nejvýznačnějším pracím uplynulého roku. Tato cena vznikla v roce 1995 na popud stejnojmenného magazínu. Austrálie se nepovažuje za sffh základnu, vědí, že jejich knižní nabídka a trh jsou nesrovnatelné s USA, přesto mají zasloužené místo v těchto žánrech. Navíc mají oproti České kotlině neuvěřitelnou výhodu - angličtinu.
V Austrálii však udělují ještě jednu prestižní cenu nazvanou Ditmar, ta je však proti Aurealis vyhrazená pouze žánru sci-fi a nepatří pod patrónu žádného magazínu (respektive nakl.). Podtrženo sečteno se cena Aurealis může přirovnávat k našemu Ikaru, či cenám Locus. Za povšimnutí rozhodně stojí zařazení kategorií věnovaných dílům mládežnické a dětské produkci.
Ceny ceny byly předány v neděli 27. ledna 2008 v Brisbane.
Nejlepší SF román
David Kowalski, The Company of the Dead
Marianne De Pierres, Dark Space, Orbit
Jack Heath, Remote Control
Sean Williams, Saturn Returns, Orbit
Nejlepší SF povídka
Cat Sparks, "Hollywood Roadkill"
Simon Brown, "Lonely as Life"
Penelope Love, "Whitey"
Chris McMahon, "The Eyes of Erebus"
Cat Sparks, "Arctica"
Nejlepší fantasy román
Lian Hearn, Heaven's Net is Wide
Jennifer Fallon, The Gods of Amyrantha
Sylvia Kelso, The Moving Water
Glenda Larke, Song of the Shiver Barrens
Michael Pryor, Heart of Gold
Nejlepší fantasy povídka
Garth Nix, "Sir Hereward and Mister Fitz go to War Again"
R J Astruc, "The Perfume Eater"
Adam Browne, "An Account of an Experiment by Adam Browne"
Angela Slatter, "The Angel Wood"
Cat Sparks, "A Lady of Adestan"
Nejlepší hororový román
Susan Parisi, Blood of Dreams, Penguin Group
Nejlepší hororová povídka
Anna Tambour, "The Jeweller of Second-Hand Roe"
Terry Dowling, "Toother"
Richard Harland, "Special Perceptions"
Rick Kennett, "The Dark and What It Said"
Ben Peek, "Black Betty"
Nejlepší román od dorostence
Anthony Eaton, Skyfall
Kate Constable, Taste of Lightning
Juliet Marillier, Cybele's Secret
Michael Pryor, Heart of Gold, Second Volume of The Laws of Magic
Scott Westerfeld, Extras, Simon Pulse
Nejlepší povídka dorostence
Deborah Biancotti, "A Scar for Leida"
Shane Jiraiya Cummings, "Yamabushi Kaidan and the Smoke Dragon"
Garth Nix, "Bad Luck, Trouble, Death and Vampire Sex"
Garth Nix, "Holly and Iron"
Tracey Rolfe, "Cast Off"
Nejlepší dětská dlouhá práce (děti v rozmezí 8-12 let)
Kate Forsyth, The Silver Horse, The Chain of Charms 2
Kate Forsyth, The Herb of Grace, The Chain of Charms 3
Kate Forsyth, The Cat's Eye Shell, The Chain of Charms 4
Kate Forsyth, The Lightning Bolt, The Chain of Charms 5
Kate Forsyth, The Butterfly in Amber, The Chain of Charms 6
Isobelle Carmody, A Mystery of Wolves, Penguin Books
Emily Rodda, The Key to Rondo
Carole Wilkinson, Dragon Moon
Nejlepší dětská povídka (děti v rozmezí 8-12 let) - shodný počet bodů
Marc McBride, World of Monsters
Briony Stewart, Kumiko and the Dragon
Luke Edwards, Ock Von Fiend
Anna Fienberg & Barbara Fienberg, Tashi and The Mixed Up Monster
Cenu Petera McNamary za výtečnou práci získal Rynemonn Terryho Dowlinga. Golden Aurealis pak byla udělena nejlepšímu SF románu a povídce.
Pro další informace klikněte na následující odkaz: Aurealis Awards.